Shipping, Pick-Ups, and Delivery Information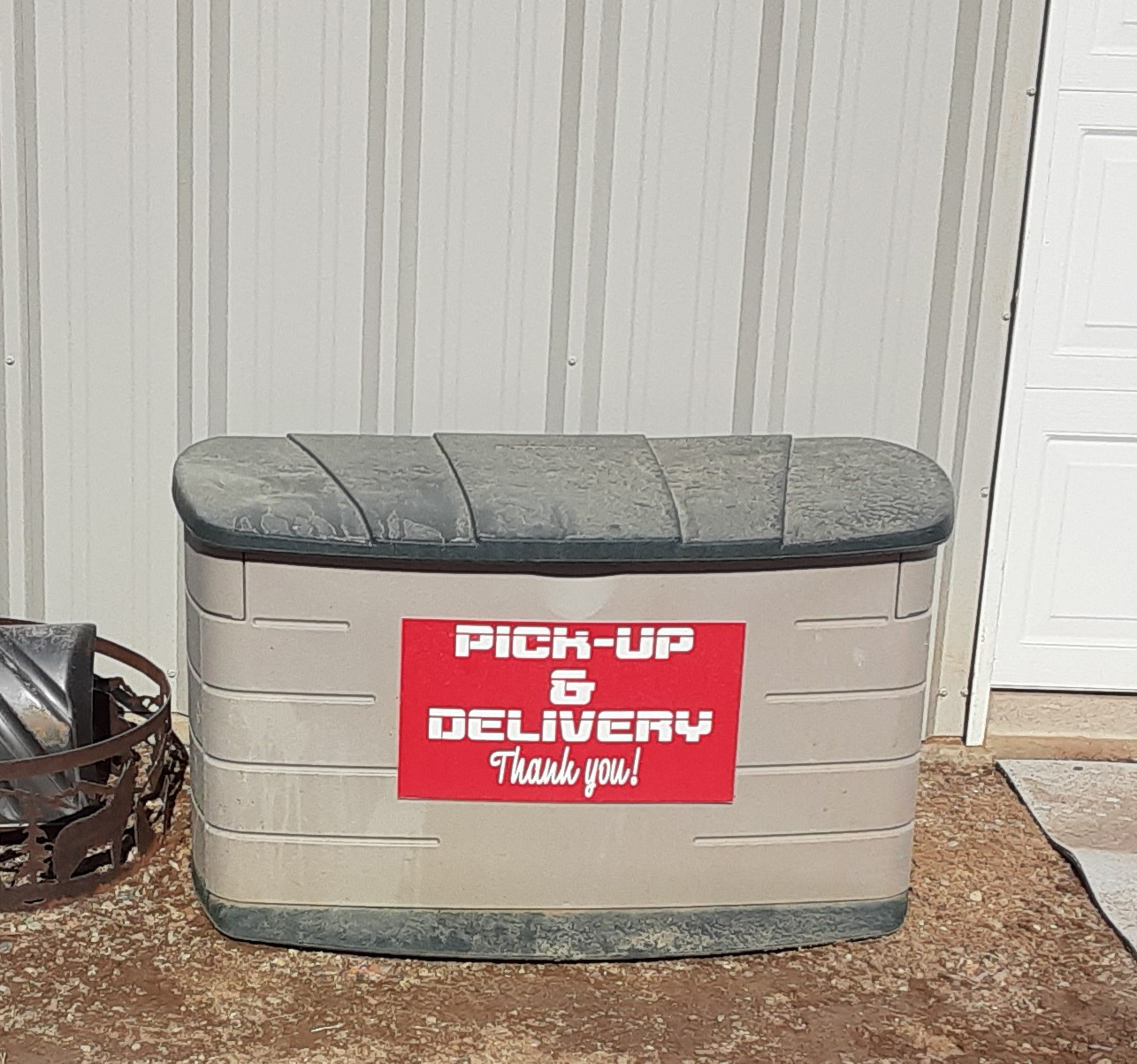 An after hours pick-up and drop-off box is located outside our shop door for convenience. Please call to make arrangements if you plan to utilize the box.
SHIPPING is available worldwide via USPS, UPS or FedEx, depending upon the size and weight of the order and timeline for the request.
Local delivery and pickup is available for a $20 fee. Local courier service is also available. Please ask for more information.