Sandblasting Service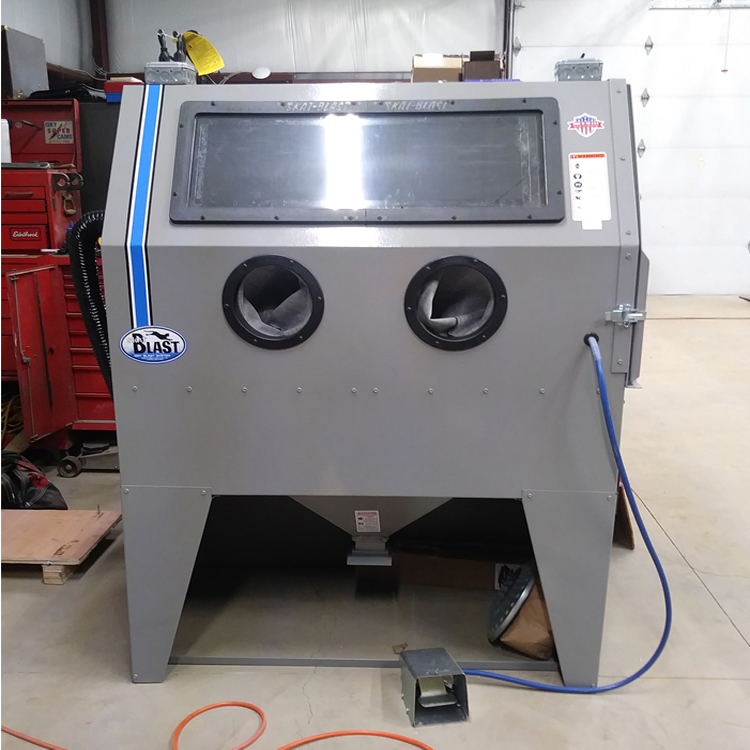 Our Skat-Blast Sandblaster
Sandblasting is another service WildMtn is excited to offer! Sandblasting is necessary to remove old finishes, paint, oils or rust from metal in preparation for powder-coating. It is also a required step in preparing freshly plasma cut steel to be powder-coated.
We use a new Skat-Blast sandblasting cabinet for items under 4 foot and are currently working to add a larger system for larger items such as railing, panels and gates.
Sandblasting not only removes surface impurities to provide a clean palette for powder-coating, but also prepares the metal in such a way that the powder has a surface which it can adhere to seamlessly. Another use for sandblasting is removing welding burns and discolorations on steel to permit the metal to naturally rust uniformly. It should be considered when choosing to naturally rust steel that in time the rust will stain surrounding wood and possibly 'drip' onto other surfaces. One solution to this problem is to have the item sand-blasted, allow us to perform a 'flash rust' process and then seal the item with clear top coat powder-coating.
The price of sandblasting is included in overall plasma and powder-coating project quotes. As a stand-alone service, a rate of $150 per hour applies. Large projects or projects with numerous layers of paint or powder-coating will take longer to clean and therefore cost more.