Sandblasting Service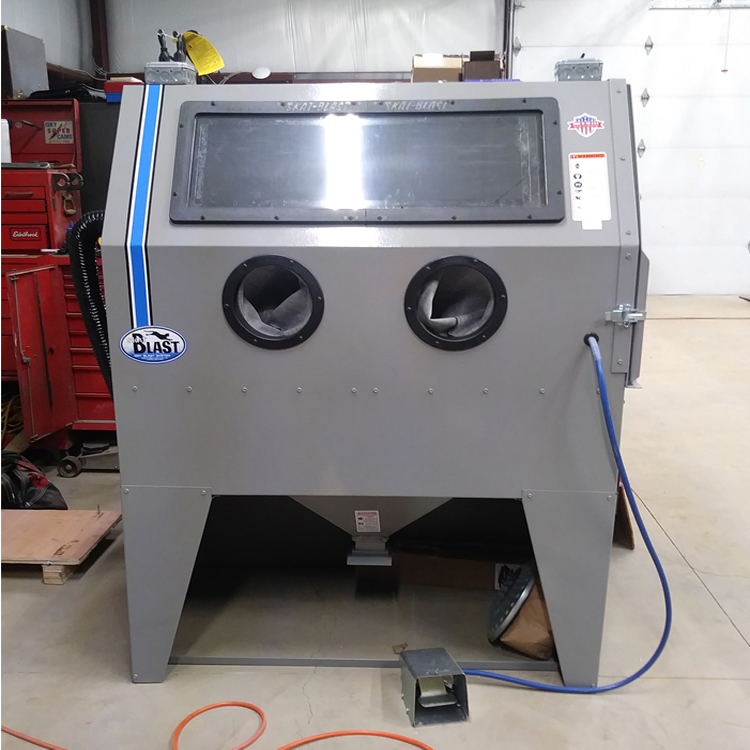 Our Skat-Blast Sandblaster
Sandblasting is another service WildMtn is excited to offer! Sandblasting is perfect for removing old finishes, paint or rust from items as well as preparing freshly plasma cut steel to be powder-coated.
We added a new Skat-Blast sandblasting cabinet to compliment our other services.
Sandblasting is necessary prior to powder-coating any metal piece created on the plasma table.
Another service that sandblasting offers is creating designs in sandstone and other viable stone for markers and signs. A masking negative is created and the sand-blaster removes layers of stone. The resulting design can be finished with color or remain natural for outdoor installations.
The price of sandblasting is included in overall plasma and powder-coating projects. As a stand alone service, the shop rate applies.