HiTec 3-D Fiber Laser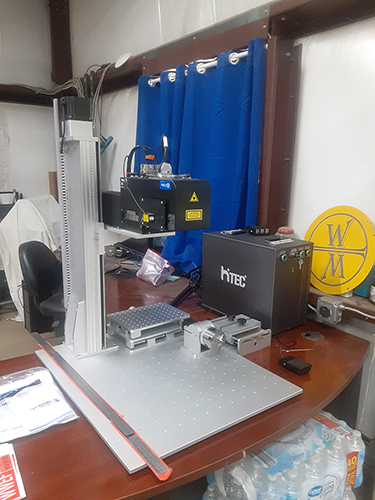 Metal Engraving - Cutting - Marking
We offer laser cutting, engraving and marking of stainless steel, steel, copper, brass and precious metals on our HiTec Fiber Laser featuring a 600mm x 600mm table with an 800mm optional focal arm and optional rotary.
Decorative metals and intricate designs engraved or marked onto metal come out dramatically!
Pricing is based upon minutes of equipment run-time.