CNC Services
CNC Plasma Cutting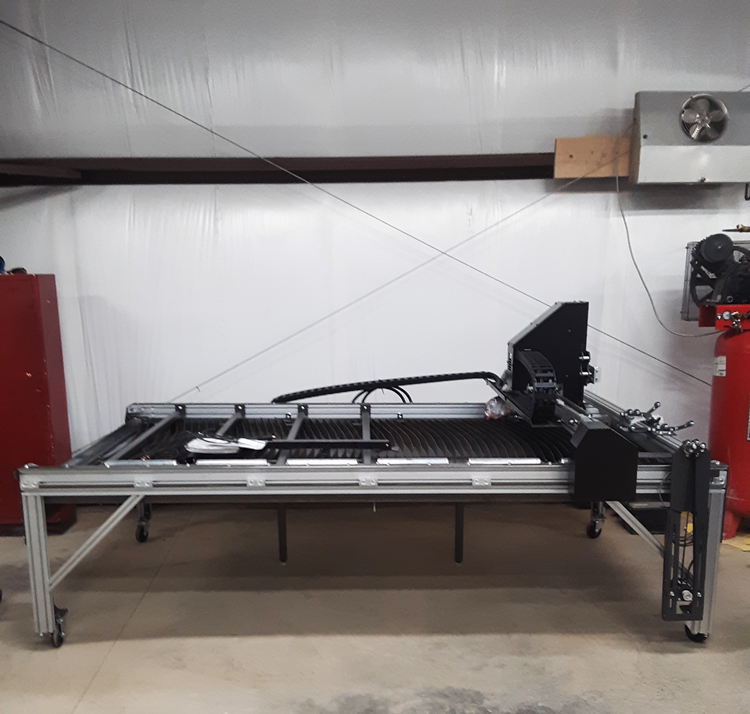 Our ArcLight CNC Plasma Cutter
CNC Plasma Cutting is best suited for stainless steel, sheet steel, brass and copper.
A CNC plasma cutting table is a computer controlled plasma cutter operating on a water table cutting metal sheet or pipe. We operate an ArcLight ArcPro 9600X with a 4 ft by 8 ft table.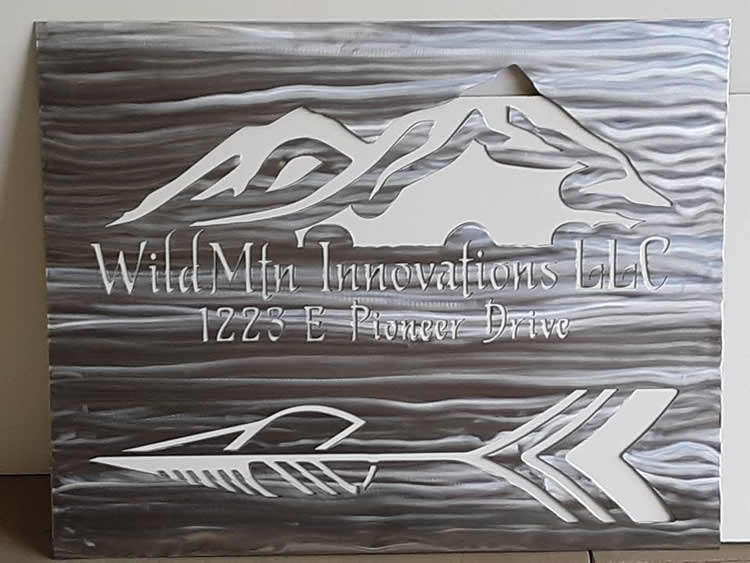 The ArcLight ArcPro is capable of cutting steel, stainless steel, copper and brass up to 1 inch thickness. The software controlling the plasma cutter enables designs and text to be incredibly detailed..
Plasma cut metal designs can be left raw steel to rust naturally, or subjected to a flash process to provide immediate patina results. All metals can be powder-coated after leaving the plasma table to prevent rust on pieces used outdoors.
Plasma cutting is ideal for signs, metal gates, artistic designs and artwork indoors and out.
Here's a Video of Our Plasma Cutter in Action!
CNC Routering
You may be familiar with the style of wood carved signs created by routers. The new generation computer controlled router can create amazing results!
Once the design has been routed into wood for signs or décor pieces, a vast array of finishing techniques and inlays can add incredible interest.
This process can be combined with any of the other services we offer to create one of a kind 3D images and designs.
Pricing for custom router work is charged at the shop rate.
Our Machines Can Create Some Pretty Cool Things!