Contact Us
WildMtn Innovations LLC
1223 E Pioneer Drive
Durango, CO 81301
Call Us at:
(970) 946-6948 or (970) 946-2573
Email Us at:
wildmtn13@gmail.com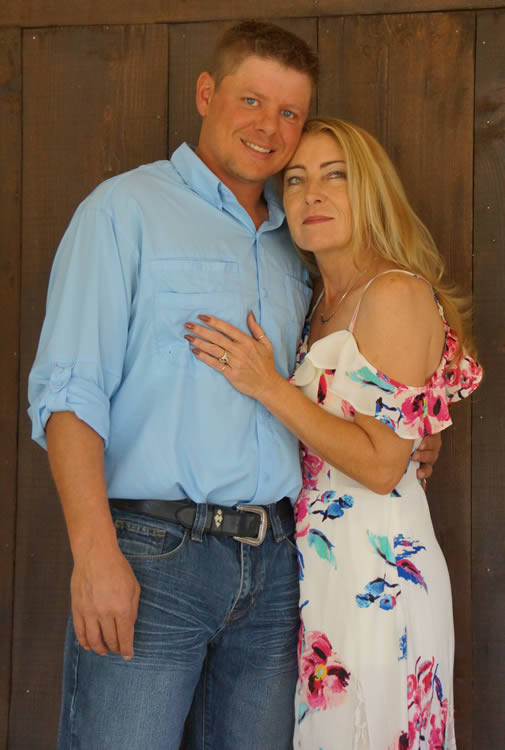 Adam & Lori Jasmer
Owners of WildMtn Innovations
Durango, Colorado
Hours ...
We are pleased to accommodate in-person client visits by appointment only. Please do not bring pets or children to the shop. We do not allow open access to our shop due to the liability.
If you are concerned with recent public health issues, please contact us to make alternate arrangements for project completion. We proudly offer a contact-free pick-up and delivery setup at the shop.
We are available by phone Monday – Friday from 9am to 5pm and Saturdays 9am to noon. You can always leave us a voice mail after hours and we return phone messages several times each day. Many times, if you get our voice mail, it is due to the loud machinery running which precludes us from hearing incoming phone calls.
We are available 24/7 via email. You are welcome to provide base information in the form below or send photos, drawings, artwork, graphics and other information directly to us at wildmtn13@gmail.com. If you choose to send an email to this address, we request that you also supply the base information of your name, address, phone number and email address.
We are happy to accept projects from anywhere in the United States and worldwide. We will procure the most reasonable means of shipping to assure your project reaches you intact and undamaged. Of course, we can not control anything that may occur once it is in the hands of the shipper, but we will take all necessary packing precautions prior to shipping and insure the shipment.
Email ...
We love our customers, so feel free to contact us using this form: